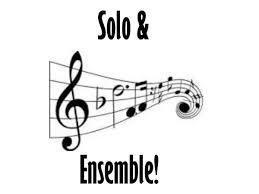 Forty-seven students from Seneca Grade School participated in the Solo and Ensemble Contest held on Saturday, March 16, at Milton Pope Grade School. A total of 43 First Division ratings and 5 Second Division ratings were earned by the students. Of these totals, 31 instrumental solos received First Division ratings and 4 received Second Division ratings. ...

January Student of the Month, Will Thrun, son of David and Elizabeth Thurn and February Student of the Month, Caitlyn O'Boyle, daughter of Ted and Alisha O'Boyle. Congratulations to both of these outstanding students.
The 7th and 8th grade science lab underwent an exciting transformation this summer. The lab equipment was original to the building and needed an update, so we started from scratch and are very excited about our new facility. Check out the construction process and the final product!