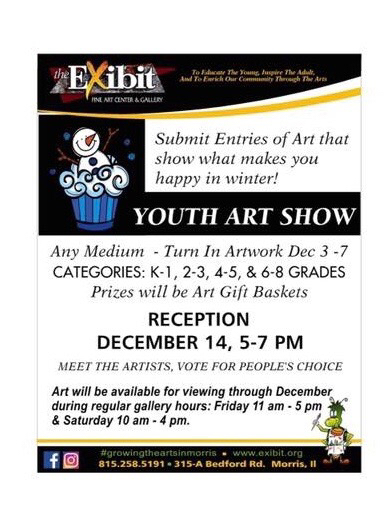 Winter Youth Art Show
Mrs. K.B.
Friday, December 07, 2018
Our school was invited to participate in a youth art show hosted by the Exibit Fine Arts Gallery in Morris. All of our 7th and 8th grade art students are submitting work, along with a few other students from grades 3rd-6th. They are holding a reception for the public on Friday, December 14th from 5-7pm, where you have the chance to vote for your favorite piece! If you have the opportunity to stop by, their artwork will be on display every Friday and Saturday through the end of December.