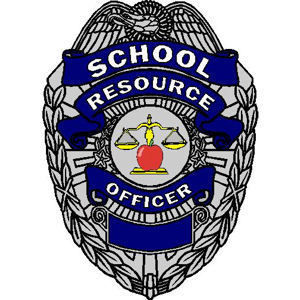 SRO Parent Letter
Superintendent Misener
Wednesday, August 15, 2018
Seneca Community Consolidated Grade School
174 Oak Street
Seneca, Illinois 61360
Phone: 815-357-8744 Fax: 815-357-1516
Eric Misener Lynn McGhee Shane Severson
Superintendent Elementary Principal Junior High Principal
---

August 14, 2018
Dear Parents,
The Seneca Grade School Board continues its commitment to the safety and security of the students and staff with the recent decision to employ a Student Resource Officer (SRO). The school has worked with the Seneca Police Department in the hiring of Officer Andrew Armitage as our School Resource Officer. Officer Armitage's responsibilities will include officer and security duties at both campuses and he will work with administration and staff to educate students on drug resistance, internet safety and anti-bullying efforts. He will be a member of the district building committee to ensure our continued effort to our buildings and grounds safe and secure. Officer Armitage is a veteran of the Air Force and Illinois Air National Guard and served with the Joliet Police Department and most recently as a part time officer with the Naperville Park District.
We ask parents to work with all staff and adhere to security measures. This includes the use of the Raptor visitor system in both buildings. This program tracks all visitors in the building and licenses are scanned and compared to the sex offender database. All visitors are asked to have their state issued ID ready when coming into the buildings and wear the printed tag that identifies visitors. Parents are reminded we are a hands free zone and the school zone speed limit is 20 mph when children are present. We ask all parents use the crosswalk when picking up students. The ONLY vehicles allowed on Oak Street between the North and South Campuses from 7:30 a.m. to 3:30 p.m. are SCHOOL BUSES and SCHOOL VEHICLES. This is a tremendous safety issue and we need your help and cooperation to ensure the safety of all students.
Seneca Grade School remains committed to providing the best learning environment for all students. We appreciate the support of the parents and community in our pursuit.
Sincerely,
Mr. Eric Misener
Mr. Shane Severson
Mrs. Lynn Mc Ghee