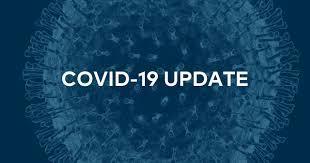 COVID-19 Update
Mr. Misener
Thursday, March 12, 2020
March 12, 2020
Dear Seneca Grade School Community,
As we continue to monitor updates regarding the Coronavirus/COVID-19 locally and across the country, we are actively checking with the Illinois Department of Public Health (IDPH), Centers for Disease Control and Prevention (CDC), the Local Regional Office of Education and the State Board of Education. As of today, Illinois has 25 confirmed cases of COVID-19, without any being confirmed in our immediate area. We will continue to be proactive in our planning and preparation. Please continue to follow prevention guidelines:
1. Avoid close contact.
Avoid close contact with people who are sick. When you are sick, keep your distance from others to protect them from getting sick too.
2. Stay home when you are sick.
If possible, stay home from work, school, and errands when you are sick. This will help prevent spreading your illness to others.
3. Cover your mouth and nose.
Cover your mouth and nose with a tissue when coughing or sneezing. It may prevent those around you from getting sick. Flu and other serious respiratory illnesses, like respiratory syncytial virus (RSV), whooping cough, and severe acute respiratory syndrome (SARS), are spread by cough, sneezing, or unclean hands.
4. Clean your hands.
Washing your hands often will help protect you from germs. If soap and water are not available, use an alcohol-based hand rub.
The Illinois State Board of Education is encouraging every School District to develop an approved e-learning plan in the event of a potential emergency closing. We are in the process of developing that plan for SGS. While we feel that there is no substitute for face to face learning and instruction, our goal is to help our staff to continue to instruct and to keep students actively learning in the event that school is closed for an extended period of time.
We will carefully be monitoring this serious situation locally and abroad and will
continue to strive to keep the safety and security of our students, staff and community our top
priority.

Thank You


Seneca Grade School Administration